•The exhibition area, the number of exhibitors and visitors set a new record
•The grand occasion is unprecedented, the domestic and foreign big name enterprise vies for the sword
•Wisdom and environmental protection trend, leading the industry wind direction
BaumaCHINA2018, the 9th China international construction machinery, building materials machinery, mining machinery, engineering vehicles and equipment expo has been successfully held in Shanghai new international expo center from November 27 to 30, 2018. This exhibition showcases the innovative products and technological achievements in the fields of construction machinery, mining raw material extraction and processing equipment, building materials machinery, accessories and services, and witnesses the wisdom inheritance in the development of the construction machinery industry.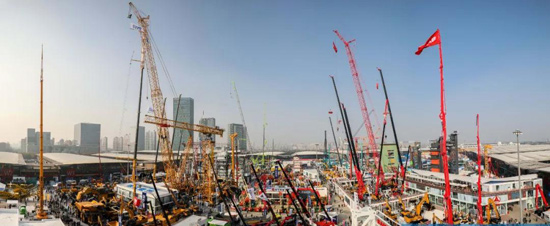 The four-day exhibition is unprecedented, and all data set a new record: the exhibition area reaches a new high, breaking through 330,000 square meters, and has used all the exhibition area of Shanghai new international expo center, which is 10% larger than the last one. A total of 3,350 exhibitors from 38 countries and regions were gathered, and the number of exhibitors increased by 13%. Gathered 212,500 professional audience, a substantial increase of 25%.
Rooted in China since 2002, baumaCHINA has experienced ups and downs together with China's construction machinery industry. This year's exhibition's unexpected success indicates that the industry has finally entered the New Year of development after several years of bottom building. A brand new starting point will be baumaCHINA2018!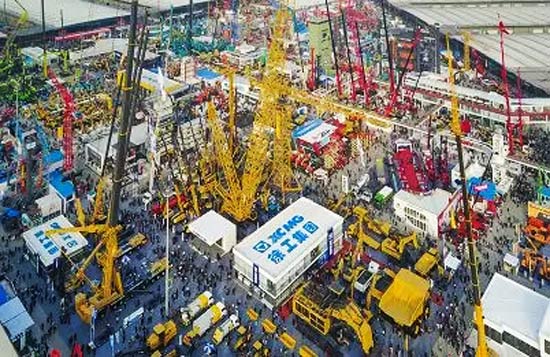 StefanRummel, managing director of Munich expo group, said he was pleased with the results of the show. As the organizer, we are glad to see that the exhibition clearly shows the trend of intelligent and digital development, highlighting the new round of growth of the industry.
Qi jun, President of China construction machinery industry association, said, "this baumaCHINA exhibition is a very successful one. Both the number of exhibitors, the exhibition area and the trade volume have created the highest level in history, especially the exhibitors have felt the enthusiasm of users and the expectation for the future."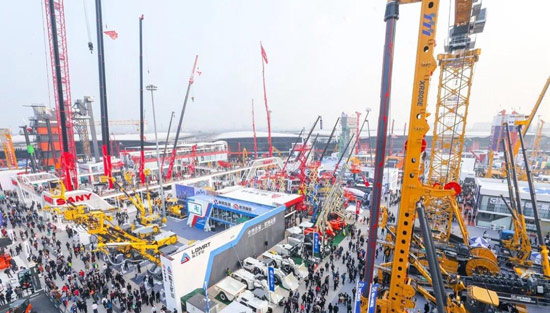 BaumaCHINA2018 assembled 3350 home industry leaders at home and abroad, the domestic enterprises including the xugong group, sany, zoomlion heavy industry, which makes the machine, hill pushed, sunvo intelligent, ray, heavy industry, south road and railway construction heavy industry with numerous starting new, fist products to strong-arm reaction, on the international stage shows the construction machinery industry of China's power.
XCMG exhibition director commented: "baumaCHINA is an important event of China's construction machinery industry, and we have never been absent. This year, the scale and quality of the exhibition have been further improved.
At the same time, baumaCHINA2018 showcases 8 international exhibition groups including Germany, Italy, Spain, Turkey, the United States, South Korea and the European joint group. Caterpillar, liebherr, Volvo, vetgen, komatsu, bao 'e, doosan, kobane, hyundai, faya group, amberton and other international giants also gathered in the show, which confirms the international standard of baumaCHINA and indicates that the Chinese market is attracting worldwide attention.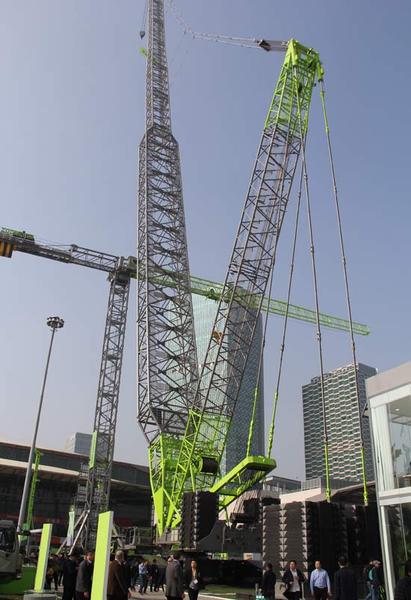 "BaumaCHINA is the largest construction machinery exhibition in Asia Pacific for us," said zhou yiping, vice President of corporate communications at Volvo construction equipment investment (China) co., LTD. "relying on such a platform can further enhance our brand."
BaumaCHINA2018, a feast of Asian construction machinery, attracted a total of 212,500 professional visitors to visit and negotiate, an increase of 25% over the previous year. Ninety-four percent of the buyers were from Asia, followed by China, South Korea, Russia, India, Malaysia, Japan, Taiwan, Thailand, Indonesia and Singapore.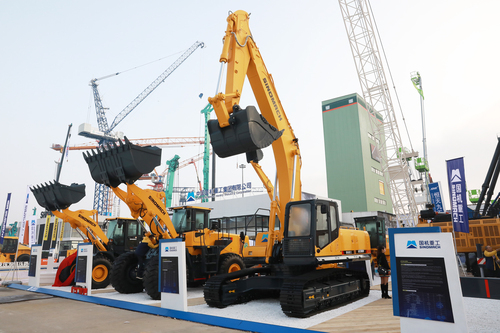 "This baumaCHINA not only had a much larger number of exhibitors than the previous baumaCHINA, but we also had a very large number of visitors, most of them from the Middle East and the asia-pacific region," said zou xuesong, executive deputy general manager of China state machinery heavy industry group.
JonathanStringham, vice President of marketing and digital strategy at BOMAG, also praised baumaCHINA. Our booth received many customers who showed great interest in our equipment and technology. Most of the clients are from China, but many also come from southeast Asia and Russia. BaumaCHINA is an important event of engineering and construction industry.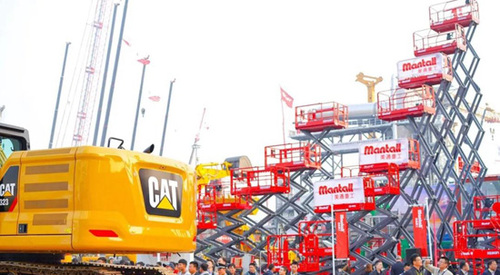 With the theme of "intelligent manufacturing vision and comprehensive view", baumaCHINA closely follows the development pulse of the industry and interprets the new starting point of China's construction machinery industry from different perspectives such as intelligent products, intelligent manufacturing, intelligent services and intelligent management. It can be seen from the products on display that wisdom and environmental protection become the main theme, and new energy and unmanned equipment become the new trend of future development of construction machinery industry.
A variety of large-tonnage unmanned road roller, unmanned excavator, intelligent hoisting robot and intelligent paver are displayed in a stunning way. The audience can command equipment operation thousands of miles away through VR glasses remote control. Countless energy-saving, oil-saving and high-efficiency products have sprung up on the exhibition site, which makes the audience feast their eyes and fully meet the needs of customers in different market segments.
The bustling crowd, towering heavy equipment and dazzling high-end accessories present a new opportunity for the development of China's construction machinery industry. The professional presentation and in-depth conversation contain baumaCHINA's responsibility, power and temperature. The success of baumaCHINA2018 adds a highlight to the development of Chinese construction machinery, and injects new vitality and creativity into Chinese manufacturing with confidence and persistence, science and wisdom.