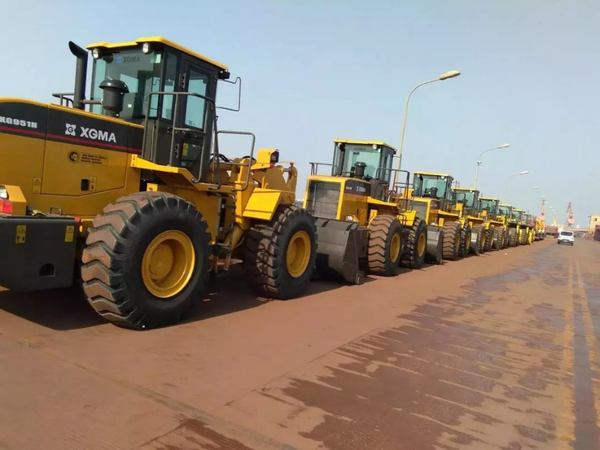 Work with the sixty-six products over the years, xiamen precipitation technology, with high quality, high reliability products, perfect service and spare parts support capability, fulfill the brand idea of "technology mansion workers ZhiHui era, under the wave of globalization market, actively respond to a nation" area "development strategy, strive to develop overseas market.
With batch mansion work product arriving by sea, land, etc countries along the way to "area", mansion workers loaders, excavators, road roller, grader, bulldozer, etc footprints all over Russia, Brazil, Cuba, southeast Asia, the Middle East, Africa and other overseas regions, and continued into the European and American developed countries such as Canada, New Zealand.
It is these products play their own performance advantages, in the construction of major projects around the world, brave burden, and many world famous brands on the same stage, xiagong products and brands in the international reputation and influence is increasing, a strong interpretation of the national industrial brand quality and strength.
Nowadays, with the advance of the national "One Belt And One Road" strategy, the infrastructure construction of countries along the belt and road has been promoted, creating a good demand for China's construction machinery export. Recently, from the xiamen industry distribution partner guangzhou yidoufu company came the good news - a batch of xiamen industry loaders, rollers successfully passed the overseas customer acceptance, set sail, shipped to Africa Mauritania and southeast Asia Cambodia.
We believe that as the One Belt And One Road initiative moves from vision to reality. Xiagong also from the planning layout, to the ground root, into the intensive cultivation. Xiagong products are constantly integrated into "One Belt And One Road", xiagong will also go wider and wider on the road of internationalization, and set up the international standard of Chinese manufacturing.